More and more Americans are looking for Los Algodones dentistry. It is a reality that has been seen in the last ten years due to the costs of this service.
Commonly, dentistry is a cheaper service in different parts of Mexico. In the US, prices can even be five times what you can find in Los Algodones. That is why they usually cross the border to fit their teeth and receive an equally specialized service.
If you are in the United States and want an efficient dental service, we will tell you why you choose Mexico. In this article, we will notify you of why this is a good option. So, if you want to repair your dentures or have a complete economic service, stay with us.
How are dental services in Los Algodones dentistry?
The dental service in Los Algodones dentistry is complete and professional for everyone. All users who come to this place, also known as Vicente Guerrero, are well cared for. From the hand of dental experts, they can receive all the help they are looking for. That is why the popularity of this service has been on the rise during the last decade.
Specialists in centers like Rubio Dental Group have years of experience exercising their careers. This allows them to provide different types of services and know how to deal with different situations that arise. That's why every American who comes to Los Algodones can go home happy.
You will be able to enjoy quality service from top-level professionals. All this increases the flow of Americans and the interest in reaching dental centers like this.
Reasons that make Los Algodones a good destination for dental services
If you want to clarify what makes Los Algodones dentistry a good destination, here we tell you. It's time for us to delve into each of the advantages Americans will find. If you are looking for a good result and a good service, these are some of the reasons for your choice.
Wide variety of services
One of the reasons to choose Los Algodones dentistry to attend your teeth is the variety of services. Within this group, we can mention everything that dentists can do thanks to their experience. Among them, we can say the following services:
Implant service for all those missing one or more teeth from their dentures. You will no longer have to inhibit your teeth since the implants that will be placed will be of quality. They will replace the deficiencies that you have and will be noticeable and natural for your complete smiles.
Root canal service for patients with problems and pain in their teeth. Infections, injuries, and other possible issues will be worked on. They are usually handled in a couple of consultations, so the cost is not that high.
Application of dentures, one of the most modern procedures. It is a new denture on the patient that is more economical and effective, with a very natural appearance.
Full crown and bridge restorations to restore healthy teeth. You can find quality work with ceramics to make the result much more durable.
Application of veneers to hide problems such as chips, discoloration, or unnatural shapes. This will help improve the treated tooth's appearance, form, and function.
Extractions of teeth, wisdom teeth, and any other teeth in a professional manner. Top-level surgical work with practical procedures in Los Algodones dentistry.
Each of these services in Los Algodones dentistry are very effective. The popularity of good work invites more and more Americans to seek out these professionals. It is an excellent option to work on the problems you have with your teeth and solve them in the best way.
They are cheaper services than in the United States
In the United States, dental service can easily exceed 2 thousand dollars. Veneer jobs can have costs of around 3 thousand dollars. However, all those who travel to Mexico, or specifically to Los Algodones, can get a lower price. Jobs with the same professionalism and quality, only for 500 dollars.
This difference has made more than 500,000 North Americans go to Mexico for these treatments. They cross the border and arrive at clinics like Rubio Dental Group, where they will be treated with quality and may be the best option. In addition to this, accommodation and food stalls are also accessible.
You can have information before you go to Los Algodones dentistry
The web pages are an advantage to traveling confidently from the USA to dentistry in Los Algodones. From these spaces, you can meet each of the specialists who can assist you through photos. Also, know their experience and the jobs they specialize in.
All this is essential to know what kind of specialists can treat you. On their website, you can have this information in dental centers such as Rubio Dental Group. So, if you contemplate going to Mexico, remember to look at these sections to know the specialists.
Take advantage and do tourism
Additionally, to receive dental care in Los Algodones dentistry, you can make the most of and learn more about the place. Mexico is undoubtedly one of the most exciting countries for tourism. Therefore, you can benefit from one or two days of your visit to receive dental services and get to know the place.
Medical tourism is one of the many things you can enjoy in Los Algodones. There are dunes in Ejido Los Cuervitos for sandboarding with friends or family. Also, if you want to try a little of the Mexican flavor, you will have many restaurants to visit.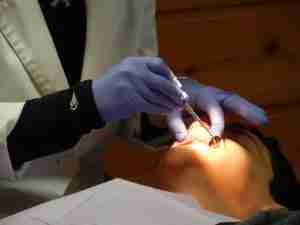 Select the top dental services with Los Algodones dentistry
Get ready for Los Algodones dentistry services; it's time to travel. Plan a few days and find out everything you can have with the best dentists in the area. Remember that you have a quality service for a lower price than in the USA.
One of the most incredible options you can have been Rubio Dental Group. Within this dental clinic, you can count on all the services that we have mentioned. All from the hand of specialists with years of experience in this sector. They will be able to assist you and help you in any of the dental emergencies you may have.
All the attention will be in your hands when you have an appointment. In Los Algodones, you can enjoy this service at a lower cost. Best of all, it is very close to the US border, and the trip will be short. So, going to Mexico for quality dental services is an exceptional option.