When selecting dental implants in Mexico, many factors should be taken into account to ensure the quality of the outcome. Of course, it is normal to go to certain clinics lured by their good prices, because we all seek to save money and obtain the service we need for a low budget.
Nevertheless, the prices of the service, the product and the procedure are not the only things you should consider at the moment of choosing dental implants. You should also pay attention to other factors that influence the process and the results.
Recommendations for choosing dental implants in Mexico
If you need to take dental implants in Mexico, the following 8 tips will be very useful. It is important for you to take them into account before starting the dental implant process.
1.    Make sure you need them
Before making any decision, you want to know whether or not you really need dental implants.  There are several reasons why you might need them, for example:
When you are missing some teeth
If you have trouble chewing or it hurts when you chew hard food
You dislike your natural teeth, for aesthetic reasons
Even though it's enough to want implants to have the procedure performed, the truth is that not all patients are candidates for this type of implant. For example, problems such as a weak gum or weak jaw bones can be a contraindication to the procedure.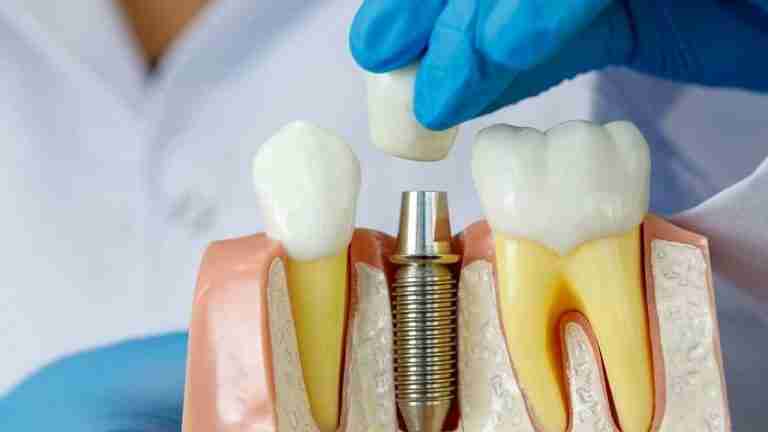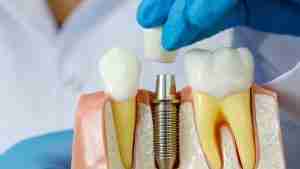 In case of having these inconveniences, it's likely that the dental implant procedure won't be carried out. It's your dentist or implantologist who will evaluate you and determine if you need implants and if you can undergo this surgery.
2.    Verify that you do not have periodontal diseases
Before choosing dental implants in Mexico or in any other country, it is essential to verify your oral health. Principally, because certain oral illnesses could affect the procedure and aggravate your problem.
For instance, gingivitis and periodontitis are diseases that negatively affect the procedure, as bacteria could spread towards the implants. Consequently, you should consult with your dentist to make sure you don't have any disease that may hinder the process or the results of the implantation.
3.    Research what type of implants you need
According of the type of patient, their characteristics and needs, dental implants might vary.  Therefore, you should consult with your implantologist about the type of dental implants you need.
Among the most common kinds of implants used today, we have the following ones:
Endo-bone implants
Subperiosteal implants
Screw implants
Laminated dental implants
Cylindrical implants
Some implants offer better results than others. Likewise, some of them have been discontinued because they became outdated, such as laminated dental implants.
4.    Find a suitable dental clinic
This step is one of the most important ones when choosing dental implants in Mexico, as there are many clinics willing to help. But, not all of them have the right instruments, equipment, and professionals to deliver the most optimal results. Therefore, we advise you to search carefully, taking into account the following factors:
Who are the professionals in charge of the dental implantology area? Where did they study their career and how many years of experience do they have?
How sanitary and hygienic are the facilities where the consultations and clinical processes are carried out?
What are the opinions of previous patients? What were their results and who treated them?
5.    Evaluate prices
Certainly, price is a key factor when choosing dental implants in Mexico, since this method is often more expensive than its alternatives. For example, dentures are cheaper than implants. It has the same functions as dental implantation, but it is more uncomfortable and unstable. Also, look at the prices of the procedures and make sure they fit your budget.
6.    Find out about the process with implantologists
If you have not heard much about dental implants in the past, it is imperative that you appropriately inform yourself with the professionals who will go along with you in the process.
In this way, you will be aware of what to expect and what not, regarding the results, the procedure and its quality. In addition, you can also create a bond of trust with the team of implantologists and so calm your nerves down knowing that you are in safe hands.
7.    Make sure the implants are of quality
It is vital for you to explore the quality of dental implants in Mexico, being that this will have a direct impact on your health. Although lower quality materials are more accessible, the consequences that this can bring to your health will carry greater weight.
Even the maintenance and implantation of new teeth may be more expensive than the highest quality materials.
Therefore, check that the dental implant materials are of quality, for example, biocompatible titanium. Nevertheless, there are materials other than this that are highly recommended for dental implants.
8.    Verify that they have the necessary instruments
Another very determining factor to take into consideration when choosing dental implants in Mexico is the equipment that the clinic where you will have the procedure has. Dental implantation is a surgical process that requires the use of several instruments and technologies.
For example, x-rays of the maxillary bones are essential, given that with them you have a complete view of the space where the implant will be placed. This allows you to know the necessary size for the implants, so that they fit perfectly into your jaw.
Dental Rubio: Dental implants in Mexico at your fingertips
As we have mentioned throughout the article, price is not the only thing that matters when choosing dental implants in Mexico. The quality and excellence of the procedures is a priority, since your health always comes first. Having the best specialists, first-class materials and cutting-edge technology will guarantee an optimal result.
Consequently, at Dental Rubio we do not skimp on the quality of the processes, but we prefer to guarantee your health and provide you a wonderful smile. You don't have to worry about prices either, as we know your needs and offer excellent discounts tailored to your budget.
Do not look any further!  Request your free consultation now.